UTARMS LOWER
---
Solid Billet CNC Machined-- EDM Magwell with Larger Flange for easier reloading-- Certified Aircraft Grade 7075-T6 Aluminum-- Individually inspected in house with CMM-- Mil-Spec Hard Anodize or Water Transfer-- P-MAGS Fit UTARMS magwells unlike other lowers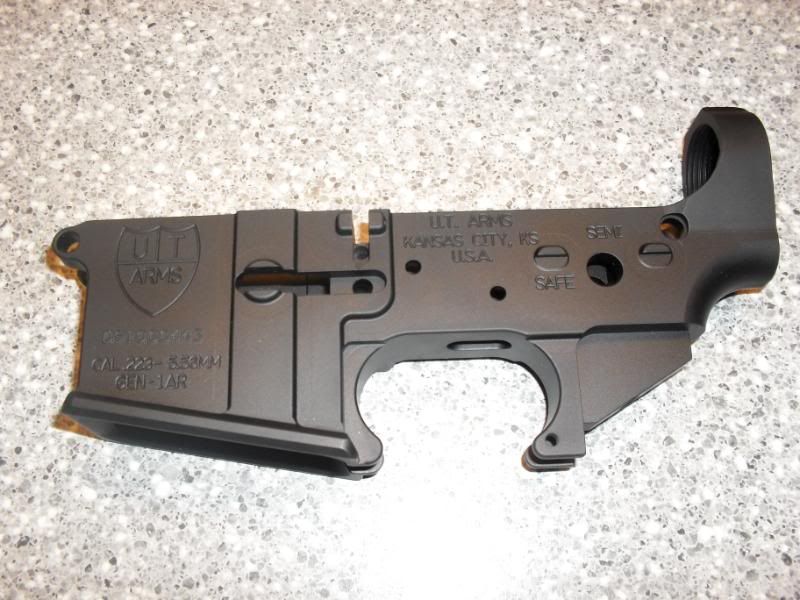 I had no problems building this lower. All holes and threading were smooth and in spec. The large magwell makes for easy and fast reloads. The finish is near perfect no flaws that I could find. All surfaces are smooth and corners rounded. A mil-spec buffer tube threaded in very smoothly. The selector lever fit with very close tolerances yet had a smooth action with no metal on metal grind to it.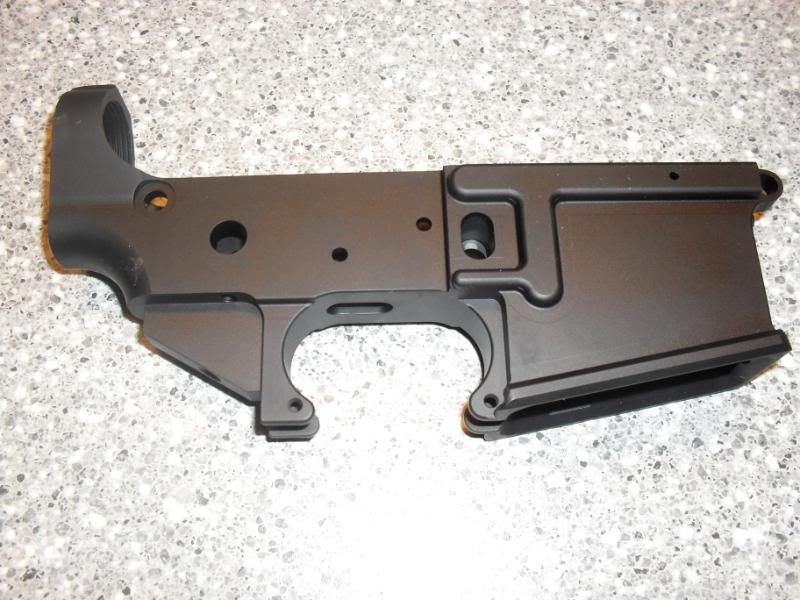 Quality craftsmanship and superior designed magwell really make this billet lower reciever hard to beat. A quality lower is the foundation of any new build. If you are in the market for a new lower or just starting out building your own AR15, take a look a the UT Arms website linked at the top of this page. Not only do they offer really nice billet lowers, you can have them coated different colors. If your in the market for a 80% complete lower, they can hook you up with that too.
This lower is definately a GO. You cant go wrong with UT Arms lower recievers.
THE UTARMS LOWER RECIEVER IS ALSO FEATURED IN OUR RIFLE SECTION WITH A DO IT YOURSELF BUILD OF A LOWER WITH PARTS KIT. THIS LOWER IS VERY LIGHTWEIGHT. CHECK IT OUT