TANGODOWN
---
I WILL BE REVIEWING THE TANGODOWN GRIP AND QUICK DISCONNECT VERTICAL BATTLEGRIP IN A CUSTOM BUILD THAT IS FEATURED IN OUR RIFLES SECTION UNDER BUILD YOUR OWN LOWER. FIRST IMPRESSIONS ARE THAT THIS IS HIGH QUALITY GEAR. FEELS STURDY IN THE HAND.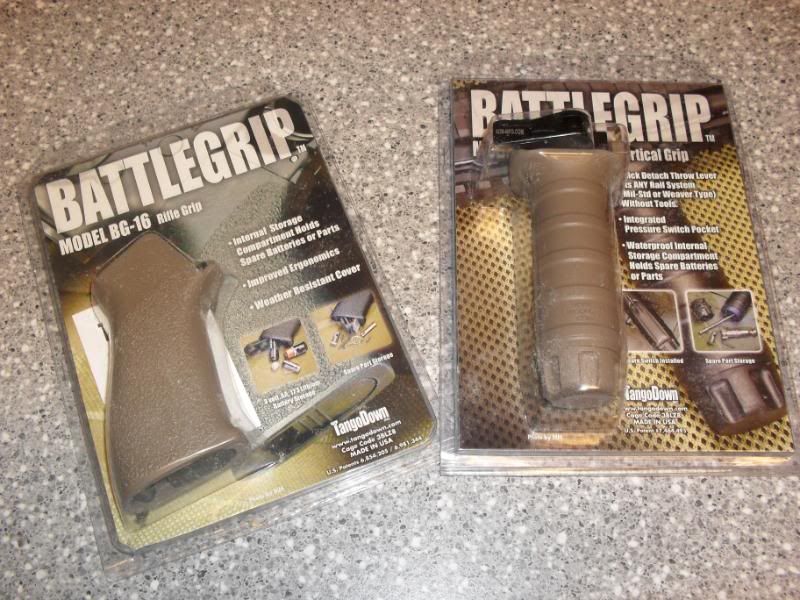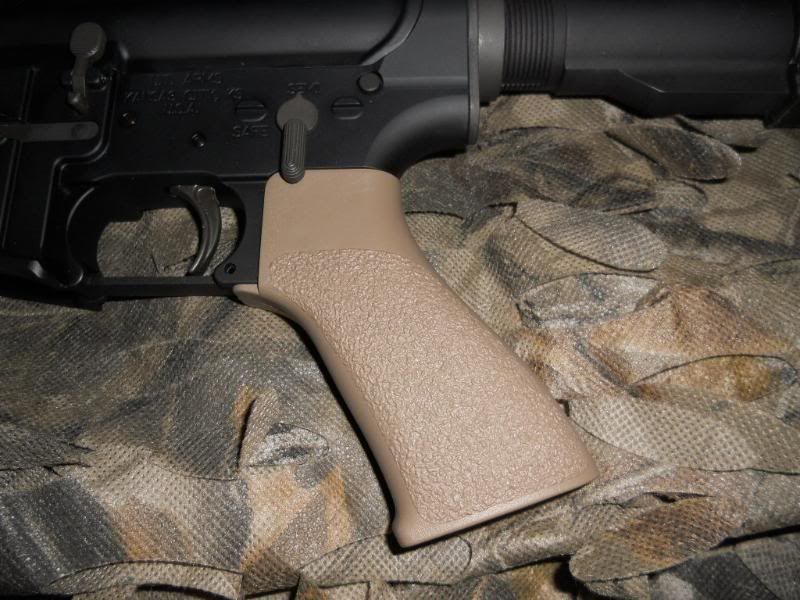 The Battle Grip is very ergonomic. I have used it for about a month now on a AR-15 and a AR-22 and have been very pleased with the feel. It doesnt slip in sweaty hands and grabs onto gloves for a extra firm grip. The grip comes in 3 different colors DE, OD and black. I definately recommend it for your next upgrade or custom build. Price is a steal at $36.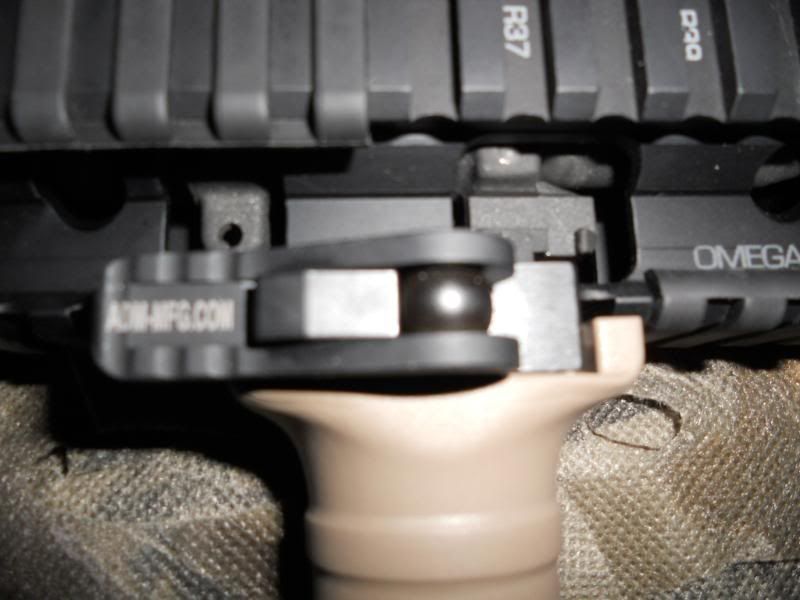 The QD lever is easy to use but rugged enough not to be accidentally taken off. It goes on and stays on tight.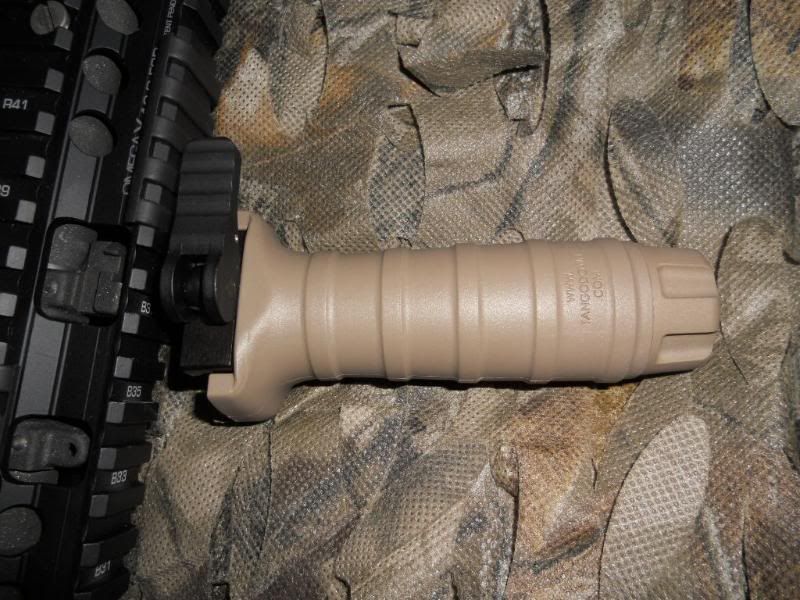 The Tango Down quick detach vertical grip does exactly what a QD grip should. Tango down went above and beyond most designs and included a pressure pad attachment point on their grip and all necessary hardware to install one inside the grip. It comes with double sided tape, zip-ties, and part of the grip is removable for a flush fit. The grips storage department is also water-proof up to 66ft. This grip will be on my combat rifle for years to come. Price of the QD TangoDown vertical grip is $96