STREAMLIGHT TLR-1s
---
Specs: Powered by two 3-volt CR123A lithium batteries with 10-year storage life-- C4® LED (TLR-1s 160 lumens) with optimum peripheral illumination, will not break or burn out-- Strobe model with user programmable strobe enable/disable-- Up to 2.5 hr. Run Time-- Rail grip clamp system securely attaches/detaches quickly and safely with no tools and without putting your hands in front of muzzle-- Machined aluminum sealed construction with black anodized finish-- Waterproof to one meter for one hour, dustproof-- Ambidextrous momentary/steady on-off switch, Double tap of momentary paddle within 0.4 seconds activates strobe-- Fast, adjustable, secure side mounting. Includes Rail Locating Keys for Glock style, 1913 Picatinny, S&W 99/TSW, and Beretta 92-- IPX7 rated design-- Weight: 4.18 oz. Price: $100-120 online
The Streamlight TLR-1s is a weapon-mounted light like no other. 160 lumens of blinding light will light up the darkest of alleys, rooms, caves or where ever the bad guys may lie in wait. the feature of this light that makes it revolutionary is the strobe feature. The Strobe feature of this light is very disorienting. We were able to cover alot of ground gaining a tactical advantage on each other using this light.
The Streamlight tlr-1s mounts securely to your weapon and doesnt loosen during recoil. Its weight is noticeble but not heavy. weapon lights actually steady the muzzle of some polymer framed firearms like the Glock 17 I tested it on. For this reason they are not allowed in IPDA competitions which I think is bogus because my home defense pistol has a weapon light. I understand their reasons though.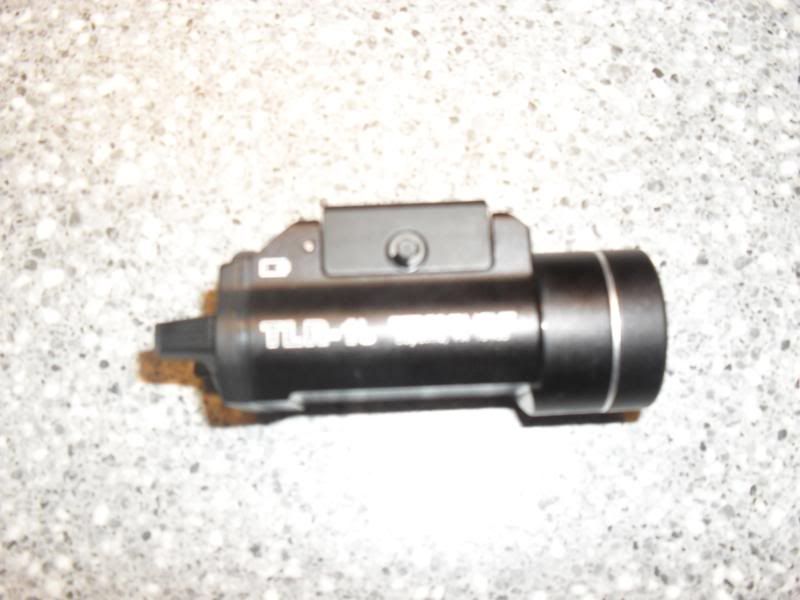 The TLR-1s can easily be mounted to your rail system on a AR also. I personally have replaced the Surefire on my AR with this light.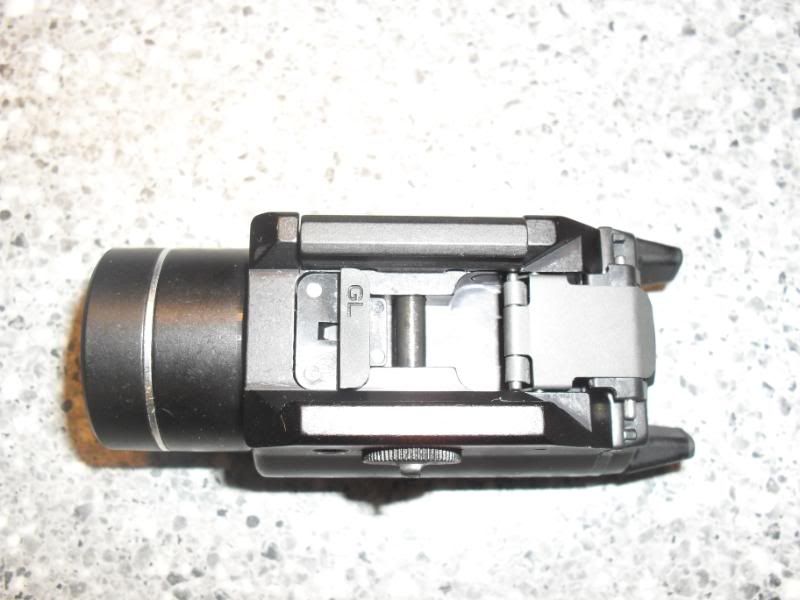 Streamlights TLR-1s is definately a GO. The strobe feature is a must have for law enforcement, SWAT and SRT teams, Military or civilians looking for new ways to gain the edge on the bad guys. I wouldnt want to go against this light in a late night gun battle. Beware: video below can be disorienting.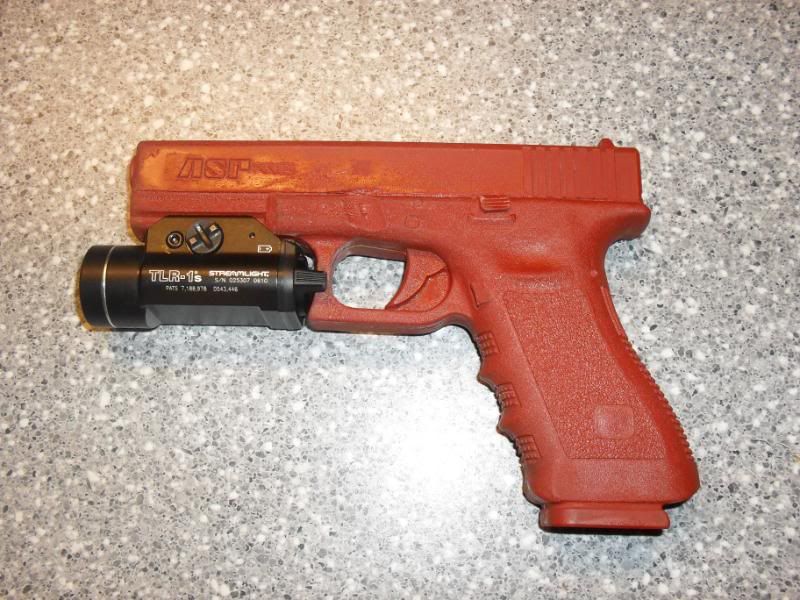 Video demonstrates the strobe feature of the weaponmounted light.