RAINIER ARMS 308 RAIL
---
From RAINiER ARMS---Description: The RA10 Rail System features some of the latest advancements in available today. We added a second QD swivel up front (where most shooters use with the 2 pt sling), added weight reducing triangle vent holes, and modified the clamping system (moved further forward) to add stability to the entire system. The RA10 rail system comes in 2 sizes 11 and 13. The RA10 is designed to work with low profile gas blocks and provides a stable rail system for any accessory. Barrel nuts come standard on our rail system and you have the choice between ARMALITE & DPMS patterns. Barrel Nut Included: $30 Value
Features: Free Float For Accuracy--6061 Aluminum--Enhanced Clamping Assembly - Improved--Tab limiters to mate on Upper Receiver--Forms Continuous Top Rail--All Rails 1913 Mil-Spec--Hard Coat Anodized--QD Swivel Attachment Points (2 Per Side)--Tapered Design for better flow with Upper--Made in the USA!
Specifications: Internal Diameter: 1.537--Height: 2.62--Width: 2.37--Length: 11.125--Weight: 17.1 oz
Note: The anti-rotational tabs were specifically made to fit the Mega MA-TEN. The tabs may need to be modified to fit wider uppers.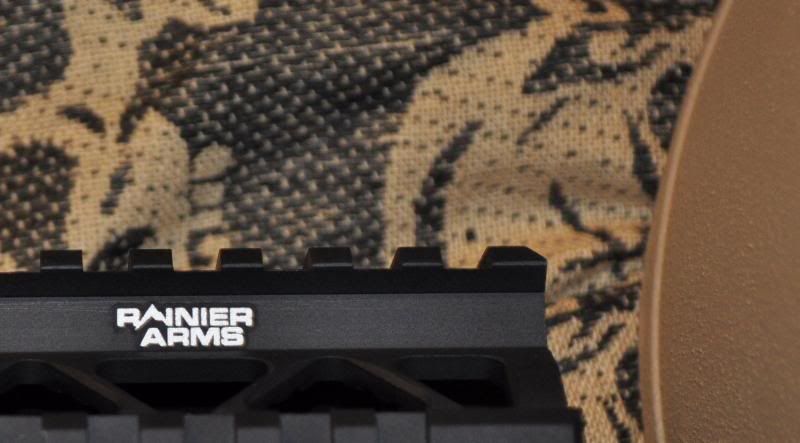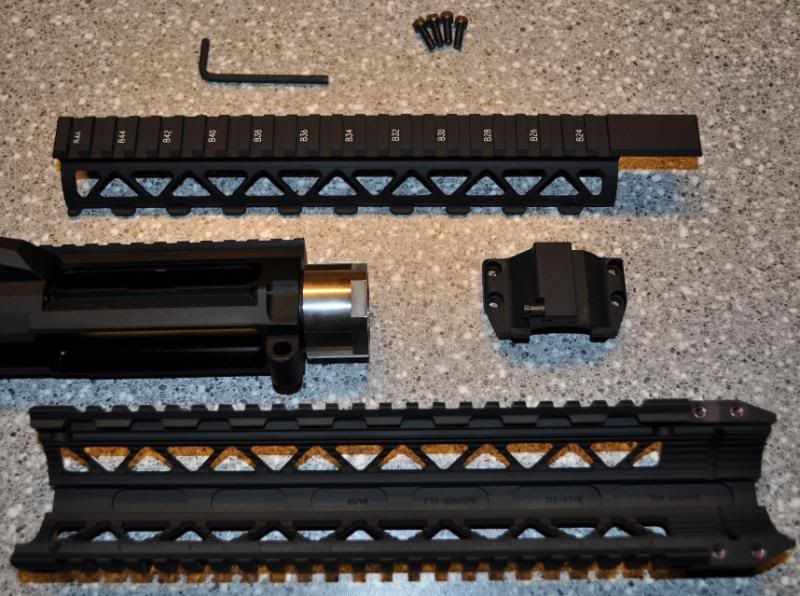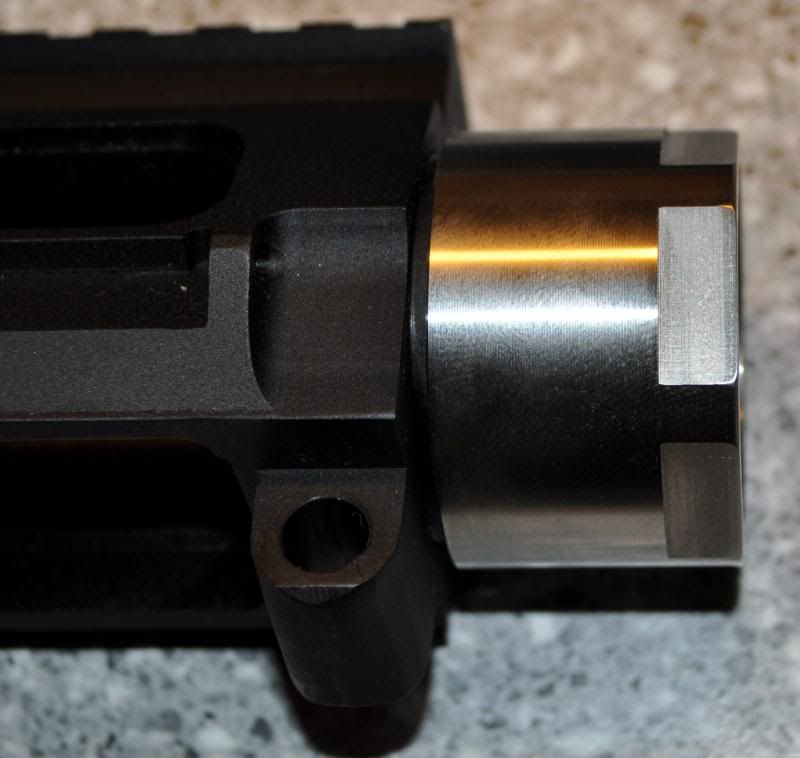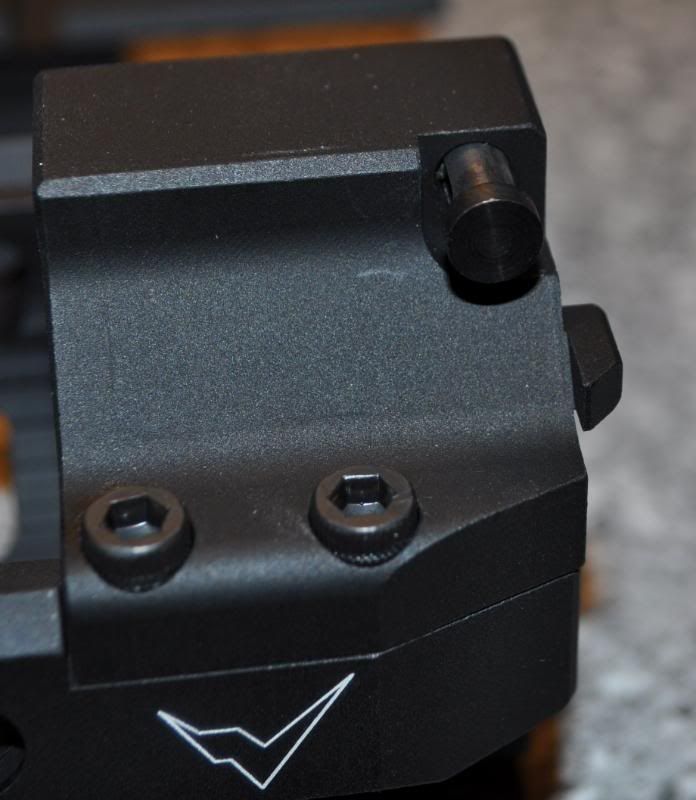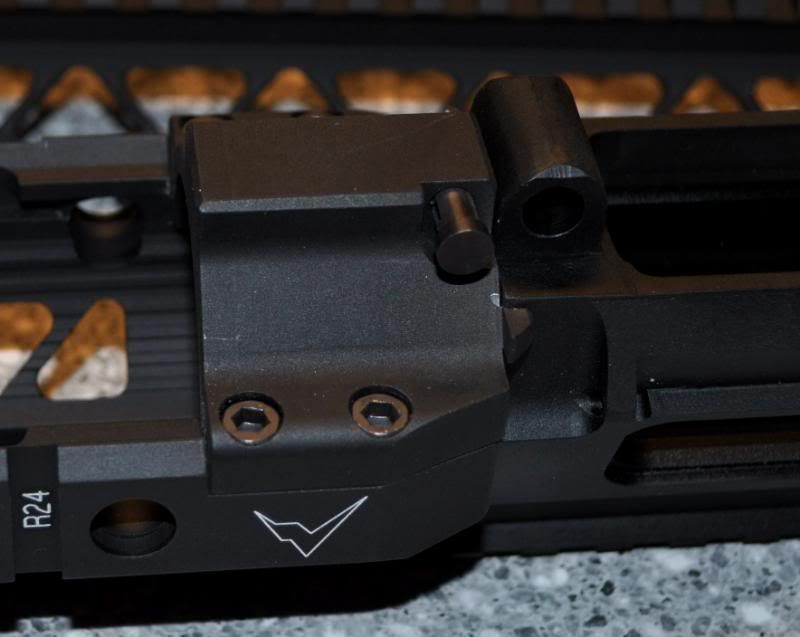 Pin out
Pin in