M1911 FOLDING KNIFE
---
This knife is a second generation of the original M1911 Folder.
Constructed with American CPM S30V and 440C stainless steel, Using modern particle metallurgy process creates a very refined grain microstructure with evenly dispersed Vanadium Carbides allowing the steel to take a fine consistent edge that stays razor sharp for a much longer time, while remaining highly corrosion resistent.
The M1911 Folding Knives are built in careful and small quantity production runs only, often with improvements based on customers' feedback. Each blade comes with a limited Life-Time Warranty.
Ultimate Equipment has also improved the innovative Hammerhead Lock?(patent pending) on the M1911 knives. Being one of the most ergonomic locking mechanisms, it enables smooth one-hand operation, while at the same time providing a rock solid lock for the folding knife.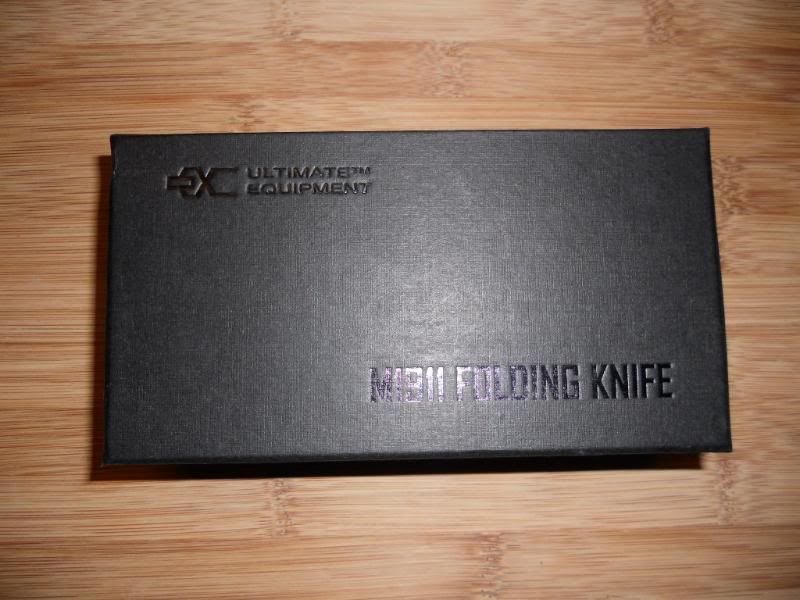 Specs: Blade steel: 440C Stainless Steel (USA)-- Blade hardness: HRC 57 - 59-- Blade thickness: .13" / 3.3mm-- Blade length: 3.5" / 90mm-- Overall length: 8" / 205mm-- Weight: 6.8oz / 195 g-- Locking mechanism: Hammerhead Lock (patent pending)-- Finish: Satin Polished-- Grip Panels: Standard 1911 pistol, black "golf ball" G10-- Sheath material: Black Nylon Webbing--
What's in the box: Knife, G10 grips, grip screws, black webbing sheath, owner's manual, pocket clip and hex key.
Warranty: Limited life-time warranty.
Price: $115