DPx H.E.S.T. HOSTILE ENVIRONMENT SURVIVAL TOOL
---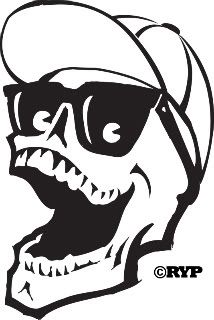 WHEN I ASKED JEFF RANDALl AND ROBERT PELTON TO REVIEW ONE OF THEIR KNIVES HE DIDNT HESITATE TO SEND ME THE DPX HEST. UPON RECIEVING IT THERE WERE A FEW THINGS I NOTICED. IT WAS WELL PACKAGED AND COMES WITH THE MUST HAVES IN ANY SURVIVAL KNIFE. IT IS A BLADE, PRY-BAR, BOTTLE OPENER, WIRE CUTTER AND SELF DEFENSE WEAPON IF NEED BE. IT IS VERY SHARP FROM THE FACTORY. BRASS SCREWS HOLD THE MICARTA HANDLES ON WHICH HAVE ENOUGH VOID IN BETWEEN TO THROW A FISH HOOK AND LINE OR OTHER SMALL MUST HAVES IN THE FIELD, THE SHEATH IS KYDEX AND POSITIVELY LOCKS UP TIGHT WHEN BLADE IS INSERTED THE SHEATH ALSO COMES WITH BLADETECH MOLLE ATTACHMENT CLIPS AND A SMALL PIECE OF 550 CORD AND A WASHER WHICH CAN DOUBLE AS A SCREWDRIVER FOR TAKING THE HANDLES OFF. THE DPX HEST ALSO COMES WITH2 SURVIVAL CARDS WITH VALUABLE INFO ON THEM, ONE WATER PROOF ONE NOT. IN A FEW DAYS I WILL BE PUTTING IT THROUGH THE RINGER..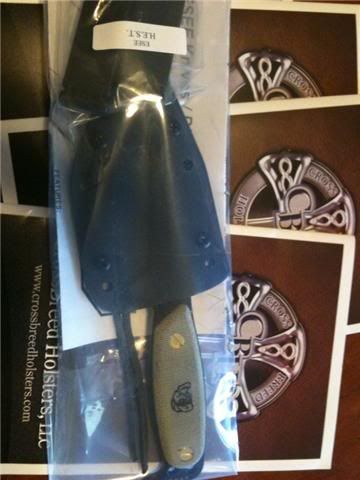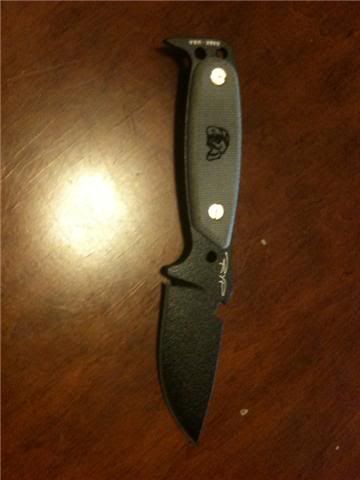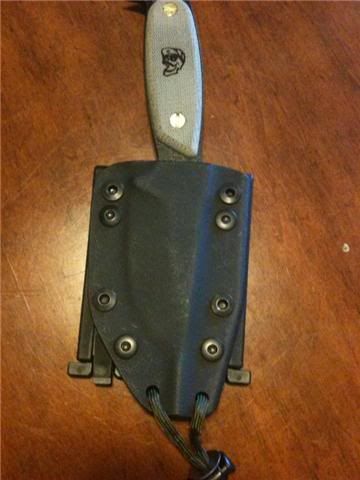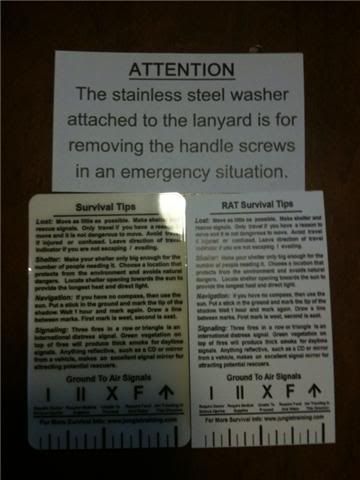 BLAZED THROUGH ROPE LIKE HOT BUTTER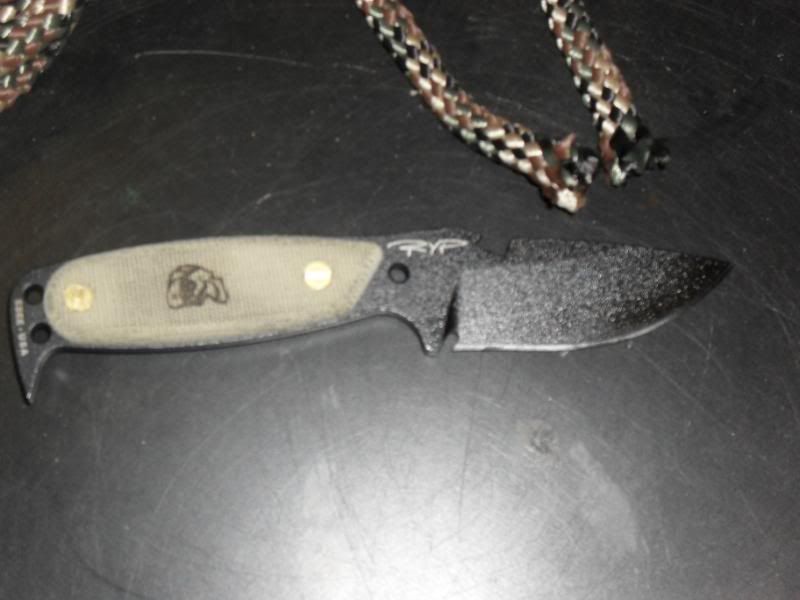 "PRY" FEATURED WORKED AS DESCRIBED..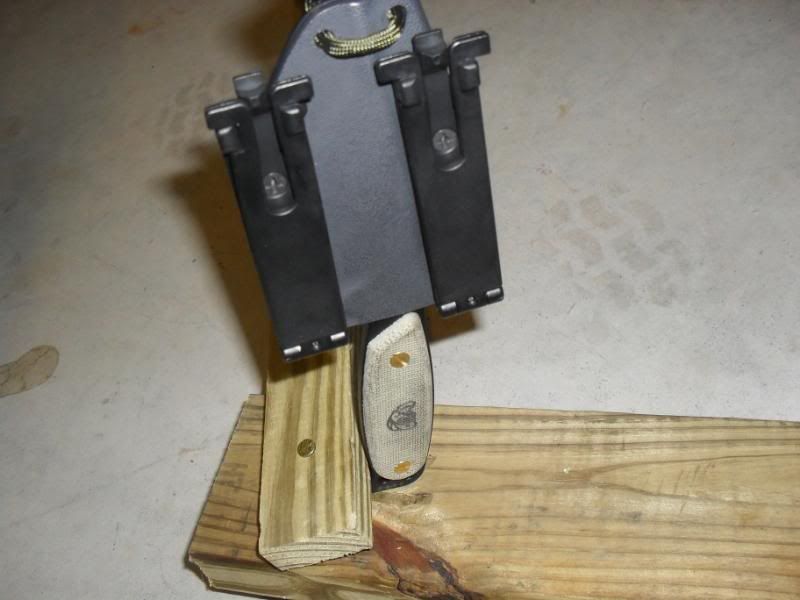 INCLUDED WASHER TAKES THE HANDLES OFF JUST LIKE THEY SAID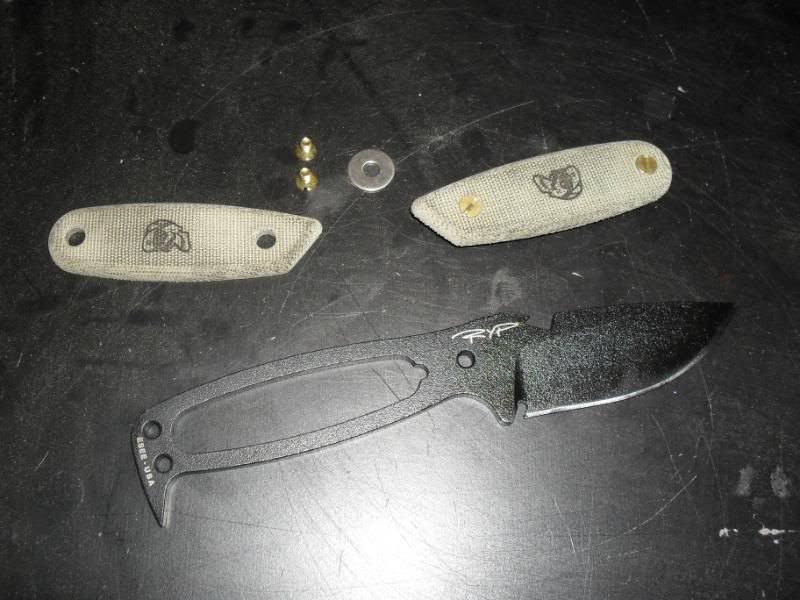 MALLET+KNIFE VS PLYWOOD = CLEAN CUT RESULTING IN SPLITING THE WOOD LIKE A WEDGE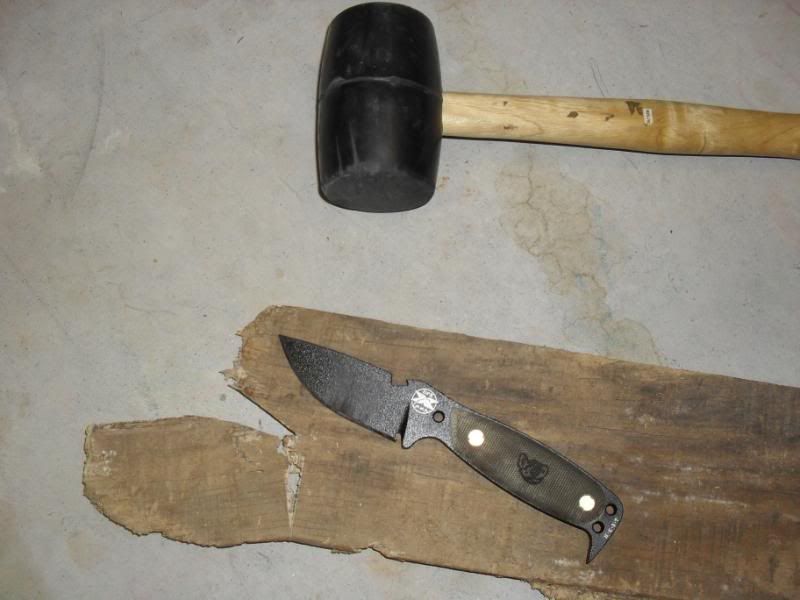 VERY SHARP STABBING POINT AND FEELS GOOD IN THE HAND
MOLLE CLIPS WORKS PERFECTLY AND HOLDS TIGHT
MORE TO COME