GUN VAULT MINI
GUNVAULT MINI GV 1000
FEATURES: 16 gauge steel housing-- foam lining-- tamper-proof spring loaded door-- battery power supply last one year under normal conditions-- blinking light low battery indicator-- Mounting gear included
MINIVAULT SPECS: 12"x8.1"x4.9" tapering to 3"-- 9lbs-- programmable computer lock, keylock override, omni directional spring-loaded door-- no-eyes keypad-- requires 8 AA batteries not included.
I have had the GunVault Mini now for about a year and a half and never really thought about doing a review on it. Last night I had a little scare which ended up being nothing, but in the aftermath I was really happy I had this at my bedside. Before I purchased the MiniVault I kept my home protection handgun on a shelf in my closet hidden but still accessable like most people. Being a father of 2 it didnt take long for me drop the money on a locking system to keep the little ones safe. Trigger guard locks and cable locks are a no go in a home defense situation so when I ran across the GunVault line I knew it was for me.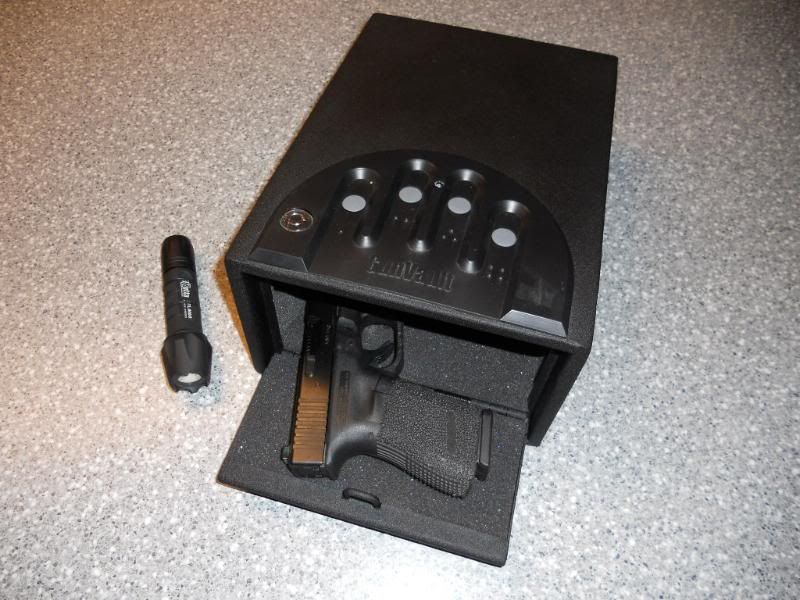 You are able to program up to a 6 digits combination to your liking and its really simple. I have grown found of the sound of the spring loaded door swinging open. To me it sounds like that 12 gauge shotgun pumpimg a round in the chamber.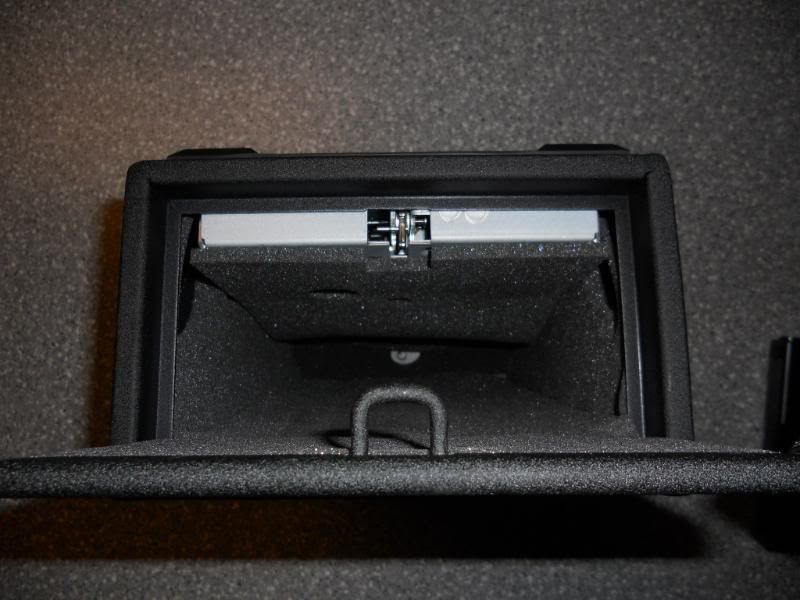 This version is still big enough to keep extra cash and a spare flashlight, but I only keep a Glock 23 loaded with Black Talons in mine. The flashlight "which you are more likely to need" is positioned to the left side of the vault. Right hand grabs firearm left hand on light.
Holes located in the 16 Gauge steel housing allow for mounting
A set of back-up keys override the computer lock in case your batteries run dead or you deploy for a year or more and just forget. I have had the original batteries in mine for well over a year and no blinking battery low light yet. I probably should change them anyway.
The MiniVault is definately a GO in my eyes. Priced at around $100 its hard to beat the security yet quick access this "safe" provides.