GRAYMAN MEGA POUNDER
---
The GRAYMAN POUNDERS were designed to be light enough for field carry, strong enough for hard use. The edge is straight for easy sharpening on the go. The full tang has a lanyard hole and a flat butt that can take a pounding. The blades are double bevel, flat ground for max blade strength, made from tough 1095 High Carbon 1/4" thick steel. No frills, just time tested materials and solid design for no-nonsense deployment. The Mega Pounder is 2" wide with a 9" blade and 15" long.
Each knife is 100% made in the United States. Slight variations occur, making each knife unique. Shipped with a tan cordura sheath .
First off if you are not familiar with Grayman or Grayman knives dont go any farther. Scroll back to the top and click on the link and read the articles.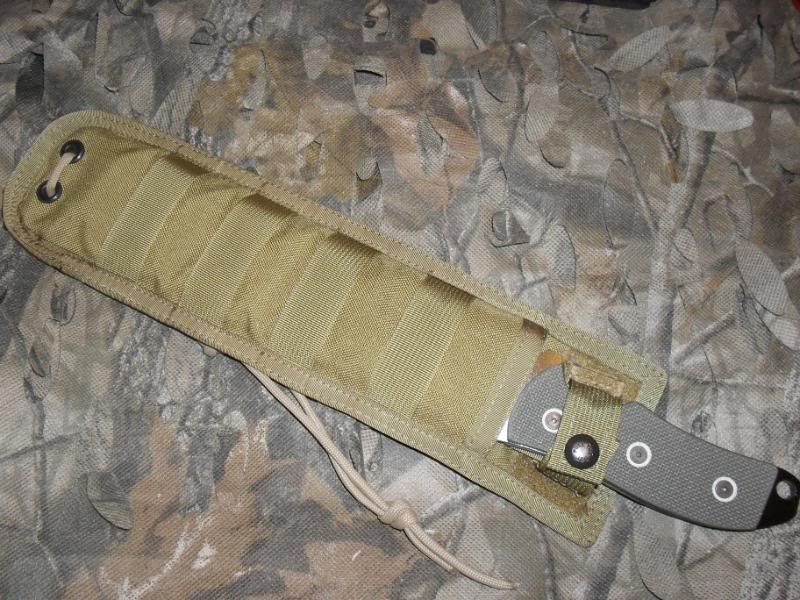 Now that you have looked at the Grayman site, read the articles and saw all the photos. Is a review really necessary? I read about Grayman in a magazine a few years ago and have admired his knives since. These knives are tools. Working knives for warriors who need a chuck of steel with a point, edge and a firm gripping surface to get the job done. That job maybe prying, scraping, bashing, chopping, cutting, driving nails, or digging holes and I promise you that this is the tool for the job.
Enjoy the pictures and be sure to check out Grayman knives website. These knives are very affordable and well made. Their made to work so dont piss one off and leave it in a closet or drawers somewhere. Buy one, use it, and spread the grayman story with everyone who admires your blade.