GLOVES
---
GLOVES ARE A IMPORTANT TOOL TO PROTECT ONE OF THE MOST VITAL PARTS OF THE BODY. BURNS, CUTS, SCAPES AND SORES ARE A FEW OF THE THINGS THAT CAN MAKE YOUR HANDS MISERABLE. IN A ENVIRONMENT WHERE YOU ARE DEPRIVED OF GOOD SLEEP AND FOOD YOUR HANDS ARE THE LAST THING YOU WANT TO WORRY ABOUT. HOT WEAPONS AND GEAR, RAZOR WIRE, SHARP ROCKS AND EQUIPMENT, ARE JUST A FEW HAZARDS IN THE LIFE OF A OPERATOR. THESE GLOVES ARE GLOVES THAT I RECOMMEND WHETHER YOU ARE A HUNTER, OR LIVE LIFE IN THE FAST LANE.
PILOTS/FLIGHT GLOVES: MEDIUM DUTY GLOVES, CAN BE WORN YEAR ROUND AND GET THE JOB DONE, MAKE SURE YOU GET THE RIGHT SIZE. I CUT THE THUMB AND FIRST FINGER OUT TO HAVE A LITTLE MORE FINE MOTOR SKILLS WHEN WORKING WITH SMALL PARTS
HARD DUTY GLOVES: A LITTLE THICKER LEATHER THAN PILOTS AND FIT MORE SNUG.
THESE ARE MY RANGE GLOVES, I THINK THEIR MADE BY GERBER, DEFINATELY LIGHT DUTY BUT YOU CAN FEEL THE TRIGGER VERY WELL IN THESE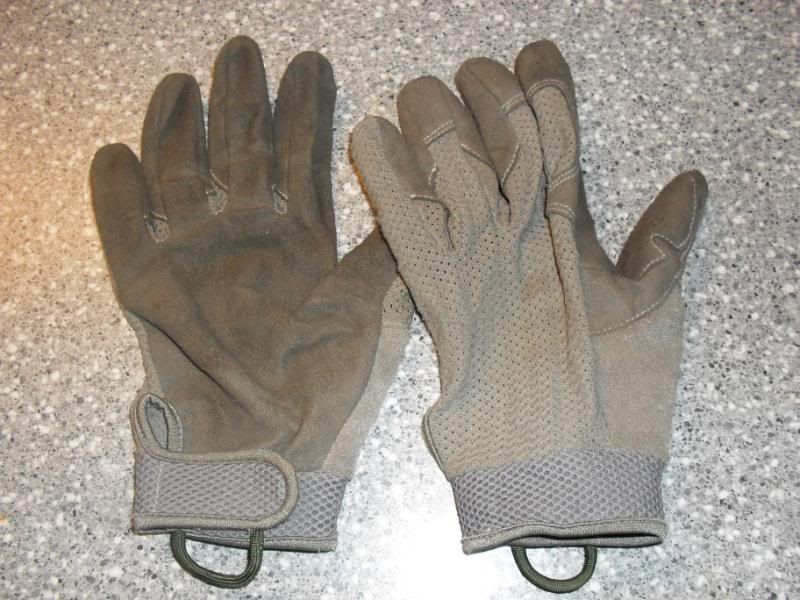 HEAVY DUTY COLD WEATHER
CamelBak Max Grip NT Flame Retardant Glove, CTA 50-900 Certified, this is supposedly CamelBaks version of the flight glove.
Oakley Combat Gloves