GL-SHOCKCP
---
Specs from manufacture: Fits any weapon that accepts M-4/AR15 style stocks-- Patented system reduces recoil and muzzle rise-- Cheek riser is adjustable for optimal height for optics-- Auto-tensioner for no-rattle fit on both mil-spec and commercial tubes-- Rubber butt-pad provides traction on body armor-- Includes storage for batteries, supplies, or spare parts-- Sling attachment options include 2 QR attachment points-- Streamlined shape will not snag on gear-- Manufactured in Isreal by FAB Defense-- Black, Tan, OD Green-- Price: $119
Mako new recoil reducing stock has alot of features in a compact product. The cheek-rest is very desireable when shooting long range with optics that sit higher than a normal AR cheekweld will give you. It easily adjusts to a desired height and tightens in place. It is also removeable if using a red dot optic or simply dont need it.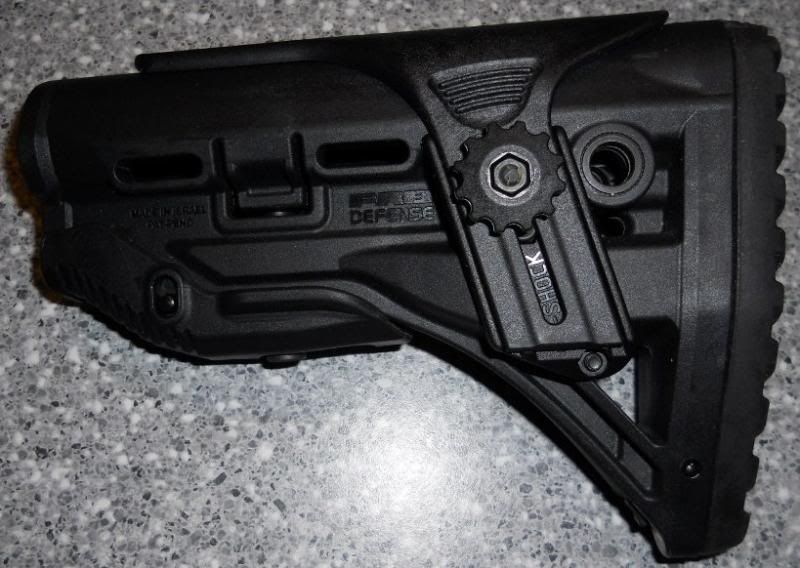 The rubber buttpad aids in recoil and can be removed to access a storage department.

Roughly the same size as a Mil-Spec 6 position stock.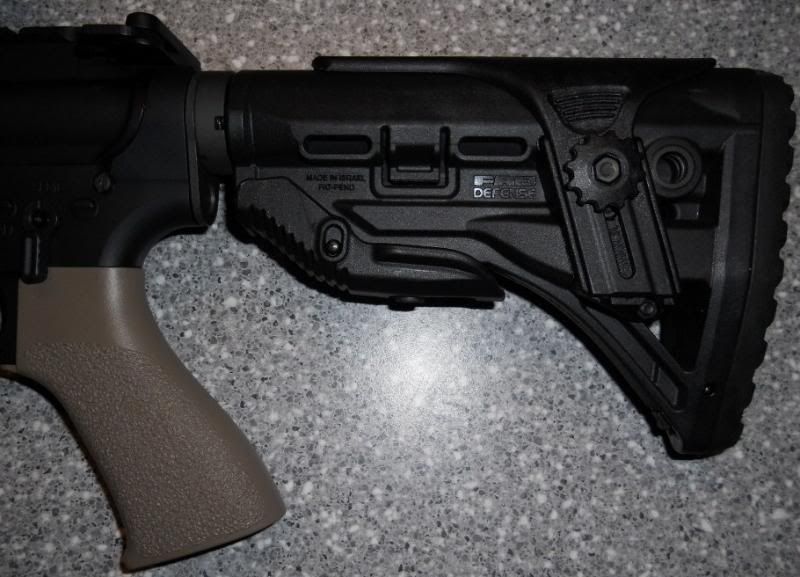 This stock definately reduces recoil and fits any buffer tube, a cheekriser, qd sling slots, buttpad, storage, and multi positions may have this stock with more features than any stock on the market. I would definately recommend this stock for high caliber AR variants or if you are in the market for a multi mission stock. Its well made comfortable and serves its purpose. The recoil reducing stock from the Mako group is definately a Go!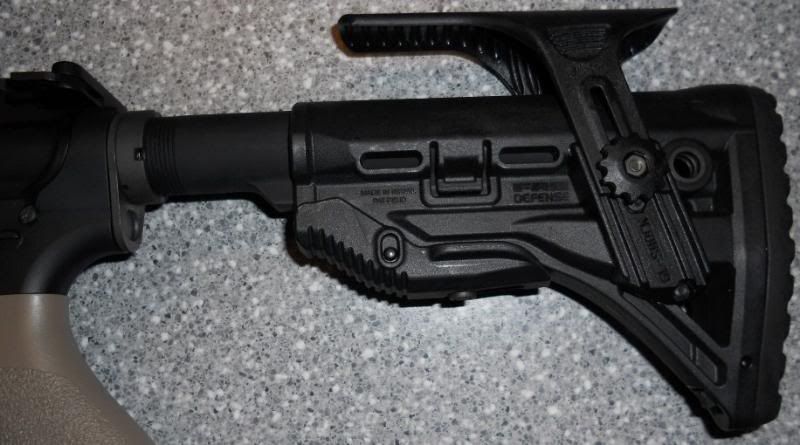 Video from manufacture:
Recoil reduction on this stock is definately noticeable, if you notice between the 3rd and 4th shot I over compensated for the recoil and was low so I had to adjust
Better view of the stock, Nice piece of equipment to have at your disposal, really works well with a trijicon ta31rco optic. 6 position lets you get tight for tight quarters, Cheek rest adjustble to get that good weld while using the 600m hash in your optic.