DEMON TACTICAL QUICK PIN/MIL LOC
---

The Mil Loc and Quick Pin from Demon Tactical are products that replace your take-down pin alleviating the need for a spring and detent. "Why would I need to replace the rear take-down pin?" you might ask. The purpose for this product is to take all the play or space out between your lower and upper reciever making for a tight fit. In turn less wear on your rifle and better accuracy as it lines up the buffer with your BCG. If you have a rifle that you built with non matching lower and upper recievers chances are you can see a little light threw the firearm where they meet. If this is true with your rifle then you are putting wear on your rifle. Everytime that firearm shifts up and down you are wearing finish which will wear off to bare metal which will then wear. If your BCG and buffer dont line up then chances are you are already seeing some wear on your BCG. Factory rifles that have the slightest play will also wear this way.
Mil-Loc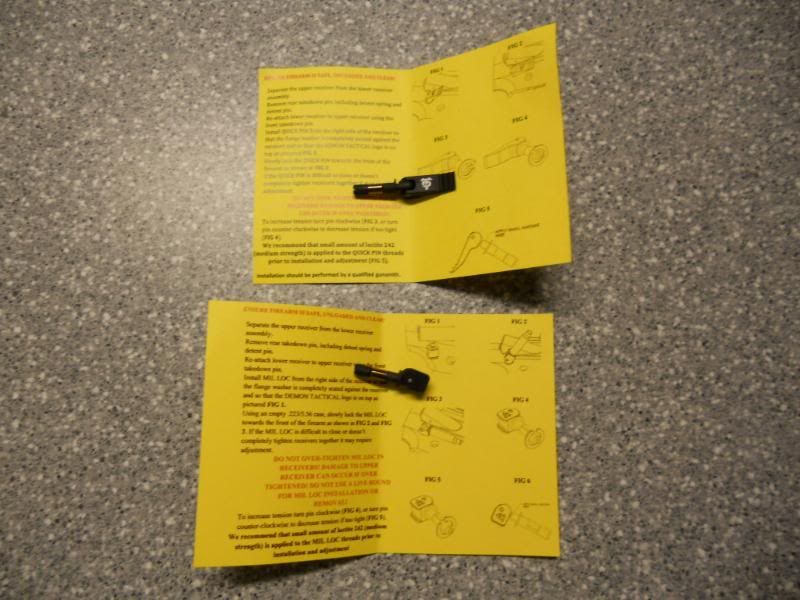 The Mil-Loc will tighten your lower to your upper and uses a spend case or live round to takedown and lock up. It has a very small profile, but does hinder ambi-safetys a little. Not to the point where it is unuseable but does take a little extra effort. It does its job well and is pretty easy to install.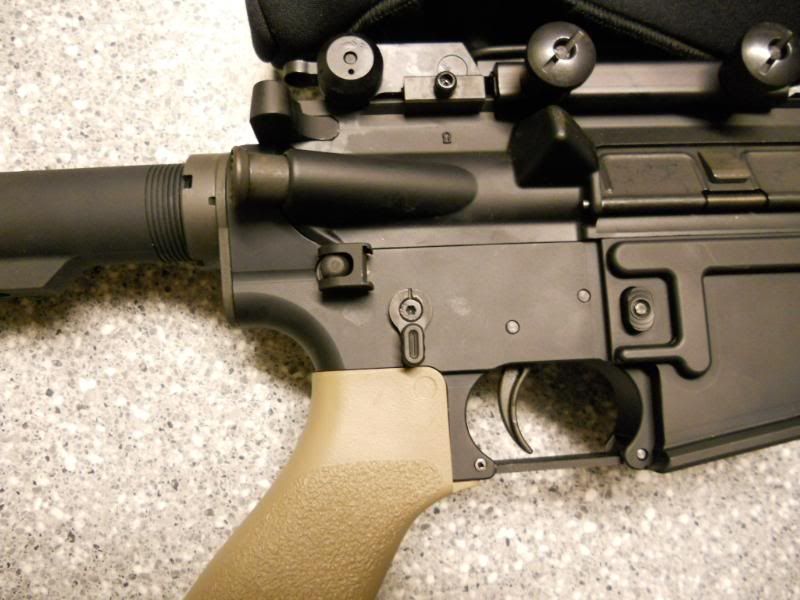 As you can tell fom the pictures takedown is a breeze.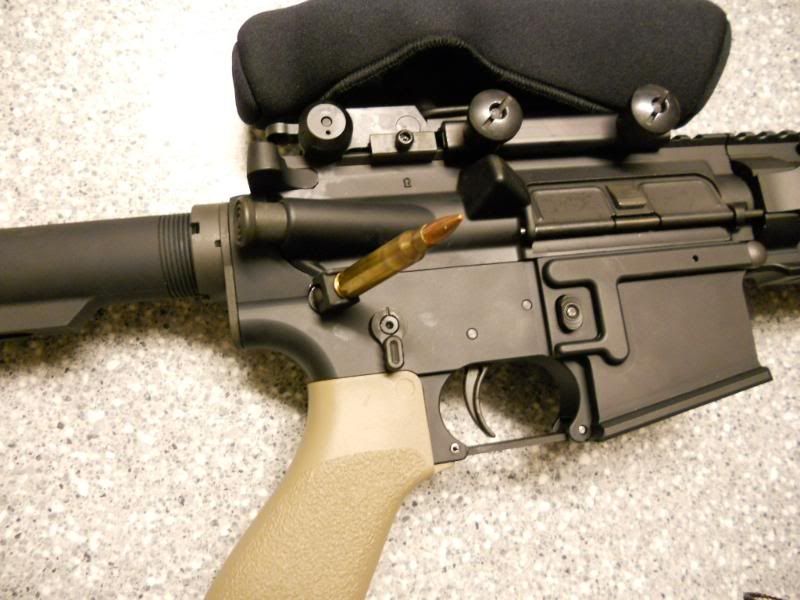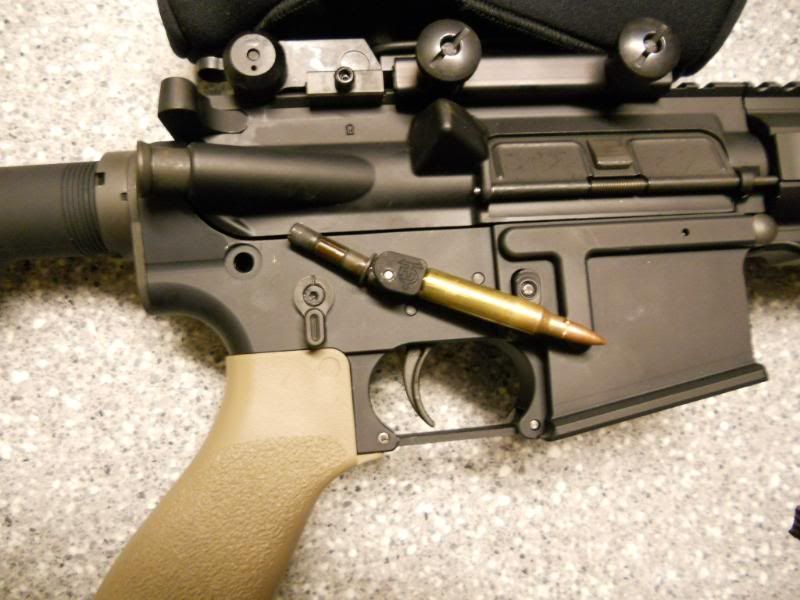 The Demon Tactical Quick Pin was my favorite. A self-contained unit that only requires fingers to takedown and is very easily manipulated with gloves on. It does its job perfectly taking all the space out between recievers. The ambi-safety takes a little more effort to manipulate but if accuracy is what you are looking for or dont run ambi'sthen this wont be a issue.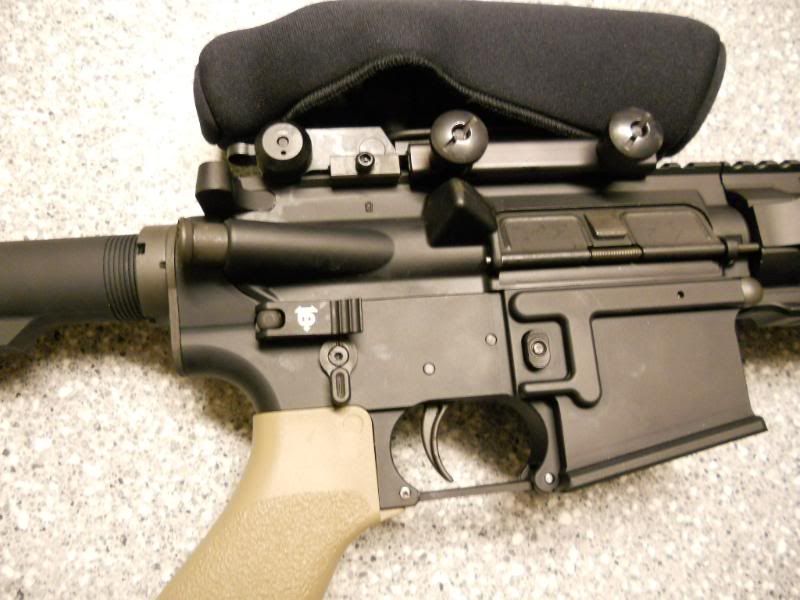 Im sure some people will say "its just a part I will have to keep up with because now its not connected to my rifle". If you are using the takedown pin, you will more than likely be taking the Bolt Carrier Group out. You will have loose parts laying aroung already to keep up with. whats one more?
Ambi Safety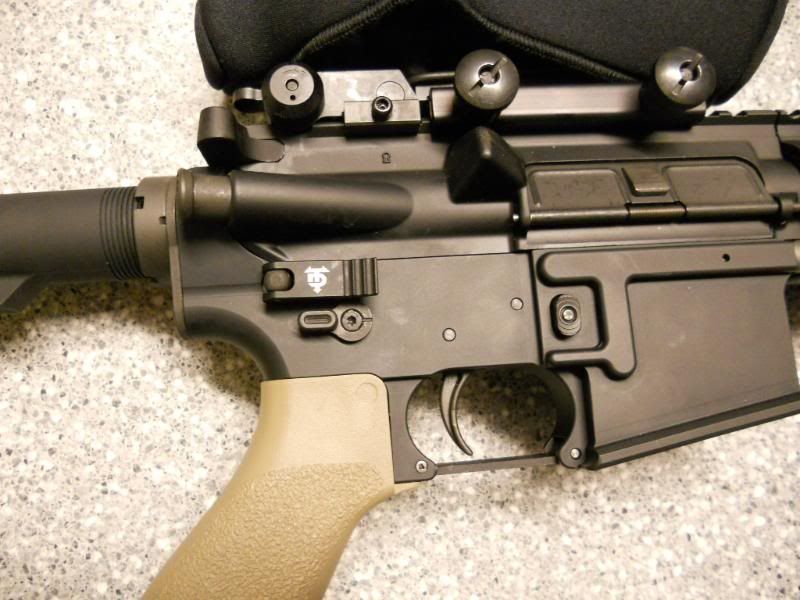 In conclusion I believe that this product does what Demon Tactical set out to achieve. Once adjusted, it is very easy to use. If you are looking for a product to accurize your rifle then this product is definately worth looking at. Its upsides are a tighter fitting rifle which will last longer and be more accurate. Its downsides are if you run a ambi-safety and or losing it because its not connected to your rifle. This product is a GO. It definately hit the mark for tightening up a loose rifle and easy takedown.