DEMON TACTICAL COMP BRAKE and 2 PIECE MUZZLE BRAKE
---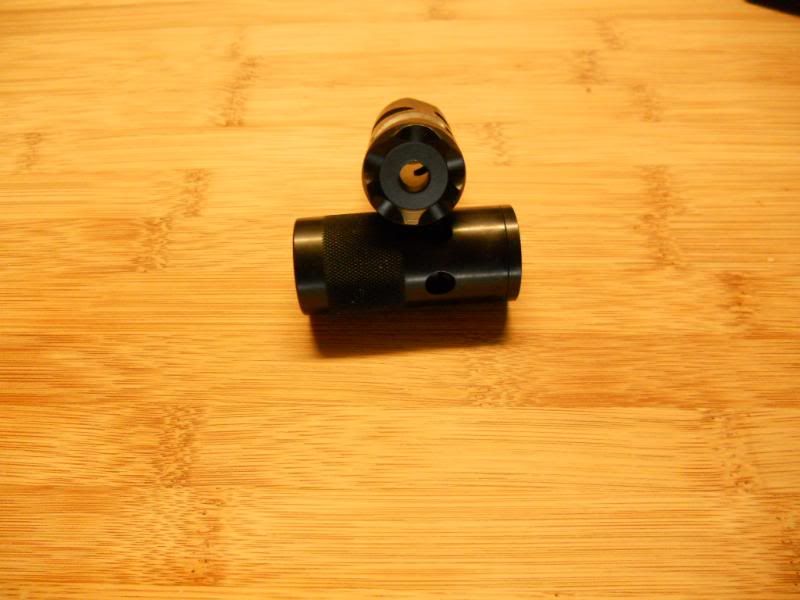 Whether shooting long range shots or dumping 30 rounds in full auto, this muzzle brake performs. Demon muzzle brakes revolutionary design not only redirect normally "wasted" muzzle blast energy to reduce recoil but it also uses that energy 5X more efficiently compared to other muzzle brakes on the market. The Demon 2 piece design allows the for a small profile brake that's only 1.0" in diameter and 2.2" in length but has 3X the internal surface area of other muzzle brakes. In addition to the added surface area the Demon Muzzle Brakes have rearward placed angled exhaust ports which carry the "blast energy" for a longer duration before releasing back into the atmosphere reducing the recoil even more.
Calibers
.22, .223, 5.56, AND 5.7 AR15/M4 (Threaded 1/2" – 28)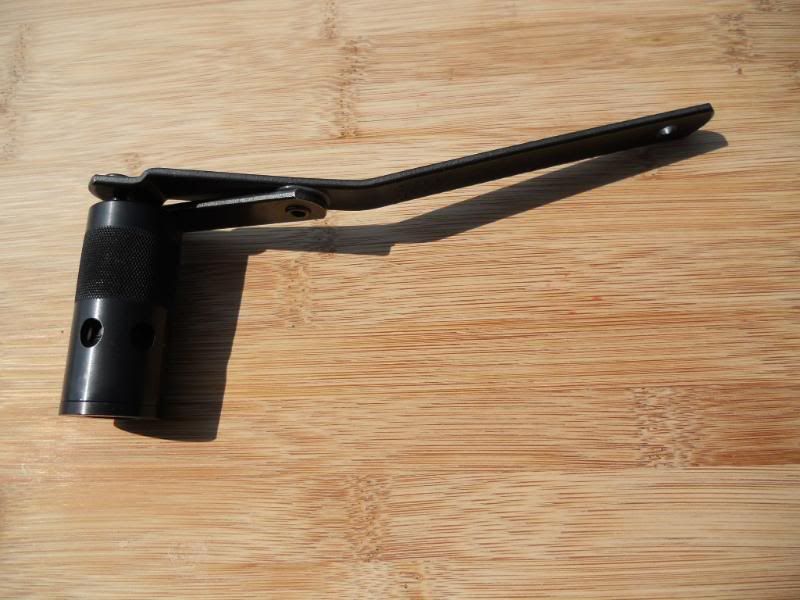 Demon Tactical's COMP BRAKE is a high performance solution for reducing recoil, eliminating muzzle climb, and improving accuracy on AR15 style firearms. Utilizing three different sets of multi angle, multi purpose ports, the comp brake reduces muzzle torque, muzzle climb, and recoil felt by the shooter. Designed with prone shooting in mind, there are no ports on the bottom to prevent dust clouds from being kicked up while firing. Quickly attaches to any AR15 with ½-28 barrel threads and easily oriented with supplied washer.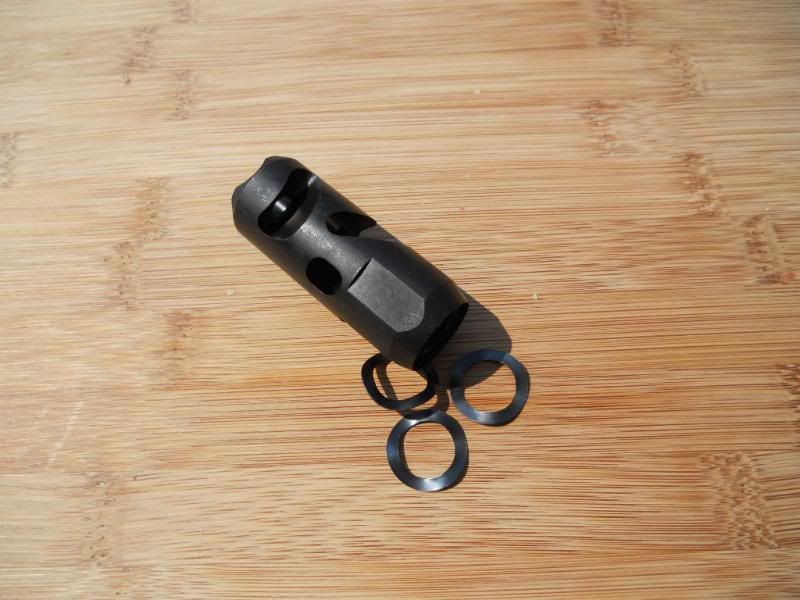 Specs: 4140 Steel, Heat treated to 40 HRC, Mil-Spec (MIL-DTL-16232 Type M) Coating, 4.5oz, .950" Diameter, 2.4" Long, ½-28 Threads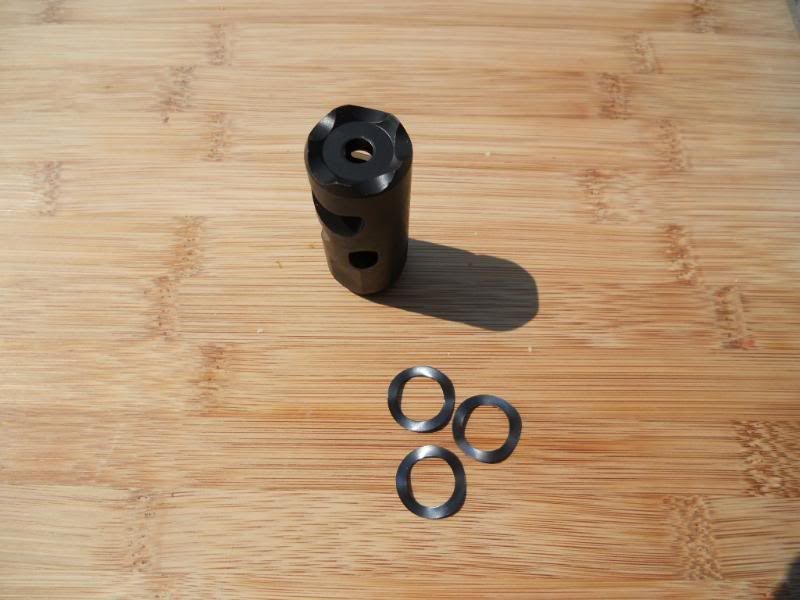 Both of these products from Demon Tactical are worth their weight in gold. They definately reduce felt recoil as well as reduce muzzle climb as good if not better than higher priced muzzle breaks.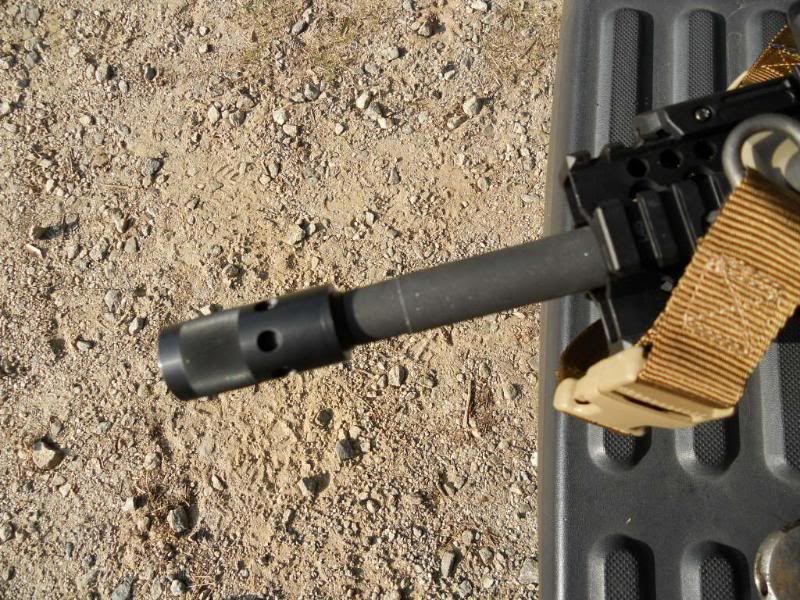 Alot of thought was put into the design of these products. The comp break gives you more muzzle blast on the shooter than the muzzle break but practically no muzzle climb. The Muzzle Break gives no muzzle blast to the shooter, drastically reduces felt recoil, as well as reduces muzzle climb. I honestly think you cant go wrong with either of these.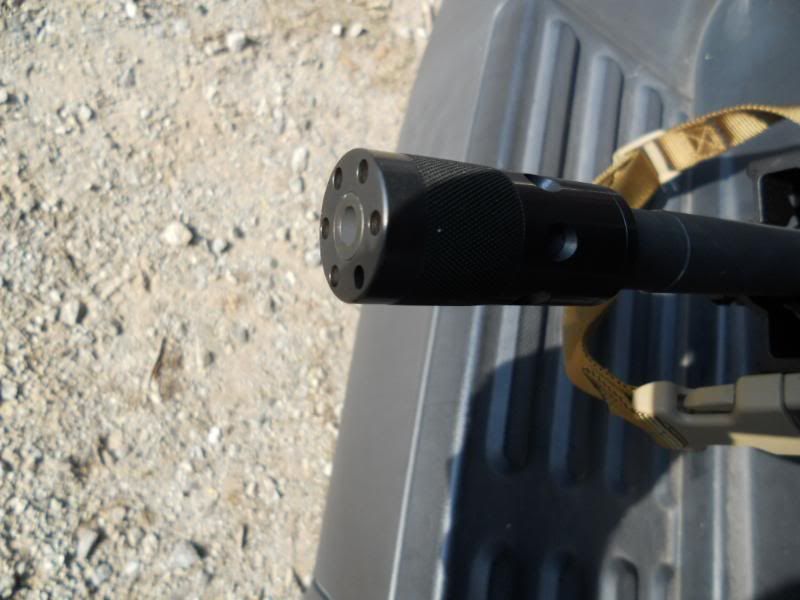 Muzzle Break video
Comp Break video
After using both of these products from Demon Tactical I honestly cant tell you which one I like best. The 2 piece design allows for easy cleaning of the Muzzle Break and that honestly why I left it on my 3-Gun AR. But the Comp Break is slowly becoming my favorite because of the way it handles muzzle climb. Both of these products are top notch and hats off to Demon Tactical for coming through with another great product!