COLD STEEL RAJAH III
---
RAJAH III: The Rajah III is basically a scaled down, more pocket friendly, version of its big brother the RAJAH II. Designed by Andrew Demko, it shares almost all the major features of the Rajah II including an AUS 8A stainless blade, Tri-Ad™ lock, thumb plate opener, ambidextrous pocket clips, and a Grivory handle with steel liners for extra strength and rigidity.
The Rajah III's handle offers a number of grip options due to its carefully sculptured shape and cross section and is particularly well suited to the reverse grip thanks to a unique thumb shelf built into the butt.
Specifications: Blade Length: 3 1/2"-- Blade Thickness: 4 mm-- Overall Length: 8 3/8"-- Steel: Japanese AUS 8A Stainless (Bead Blast Finish)-- Weight: 4.4 oz-- Handle: 4 7/8" Long Grivory-- Price: $84.99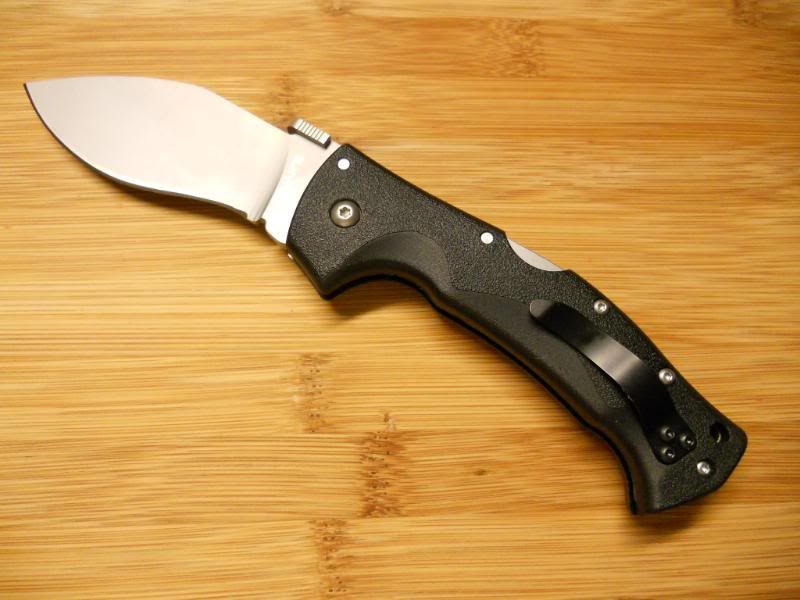 Cold Steel makes durable, high quality, sharp blades at a reasonable cost. The Rajah III is no different. The locking system that Cold Steel developed is second to none. This knife is great for EDC and has the features for it. The "Tip Up" carry design is quickly catching on with knife nuts making a faster draw and opening out of the pocket.
The blade comes from the factory very sharp. In fact, everyone I let use it gave it the old shave your arm test. The unique blade shape is in a semi kukri fashion making this a good working knife.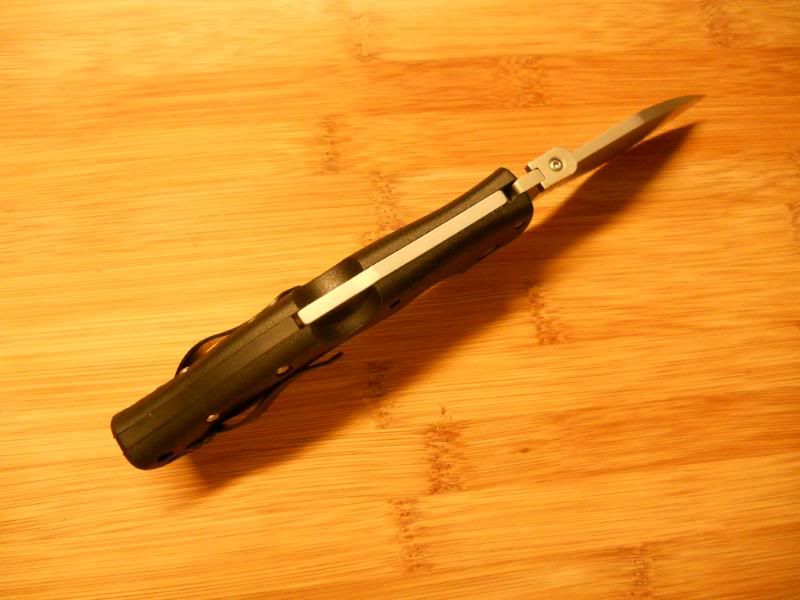 The Cold Steel Rajah III is a great affordable folder. If you are in the market for a pocket folder that can be worn in either pocket and is sharp as a razor dont look past this knife. IT is a GO, and I have found them for under $60 on the internet.