ARMALASER STINGRAY SR-1
---
Armalaser Stingray Specs: Price: $139-- Thickness: 8mm "6.5 average"-- 5mW laser output "highest allowed by law"-- 3 hour runtime on 386 batteries-- Body: DuPont Zytel Fiber Reinforced Nylon-- Adjustable for windage and elevation and has held zero through 1500 .223 rounds-- Tactical short-throw switch-- 5 year warranty-- Includes: STINGRAY Microfiber Cleaning Cloth STINGRAY Dealer Counter Sticker Two (2) Applicator Lens Cleaning Brushes Two (2) Silver Oxide 386 Batteries Two (2) .035'' Laser Adjustment Hex Keys Warranty Card Owners Manual Package of Extra Hardware - Screws & Washers
This was meant to be a Pistol laser but we wanted to try it on a AR-15. Results were that it is a great upgrade for your pistol or rifle.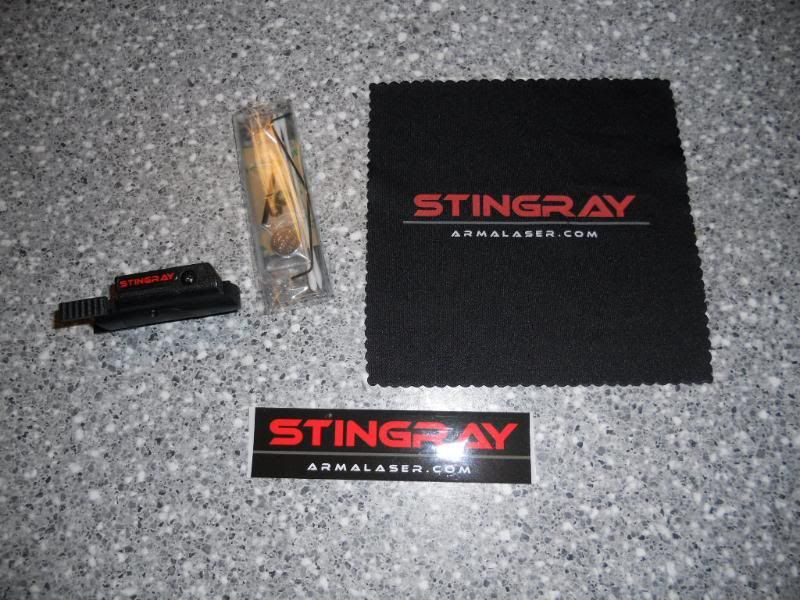 Windage and Elevation adjustment we easy and held true. The bright 5mW laser was easy to pick up in daylight and could be seen over a mile in the dark. It is very small so we mounted it in front of the front sight post. It was easy to access and clicks on and off positively. The switch is stiff enough to not be accidentally turned on but I'm not a big fan of these types of switches. They are a pain to cut off sometimes because you end up passing the middle turn off point and turning them on from the other side. I think a rotational switch would have been better but it would have taken away from the small housing of the laser unit.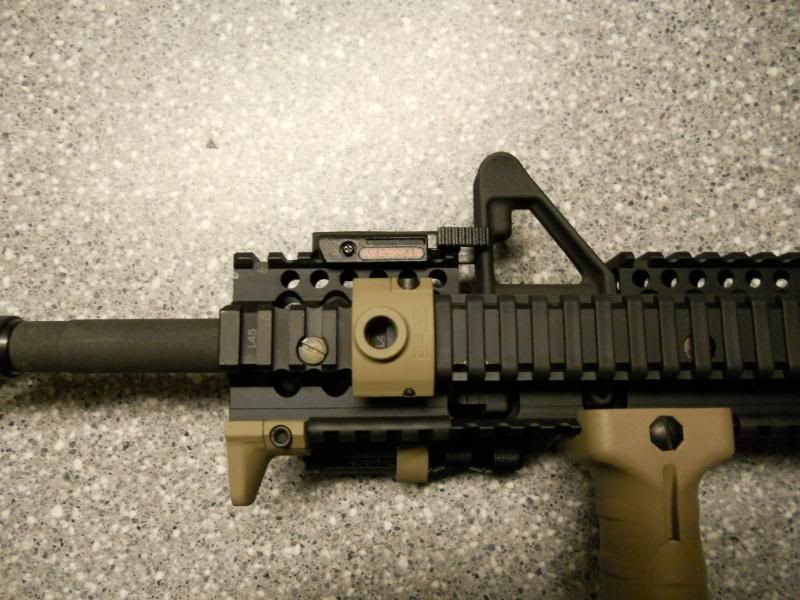 Mounting was a breeze. All hardware and tools were included.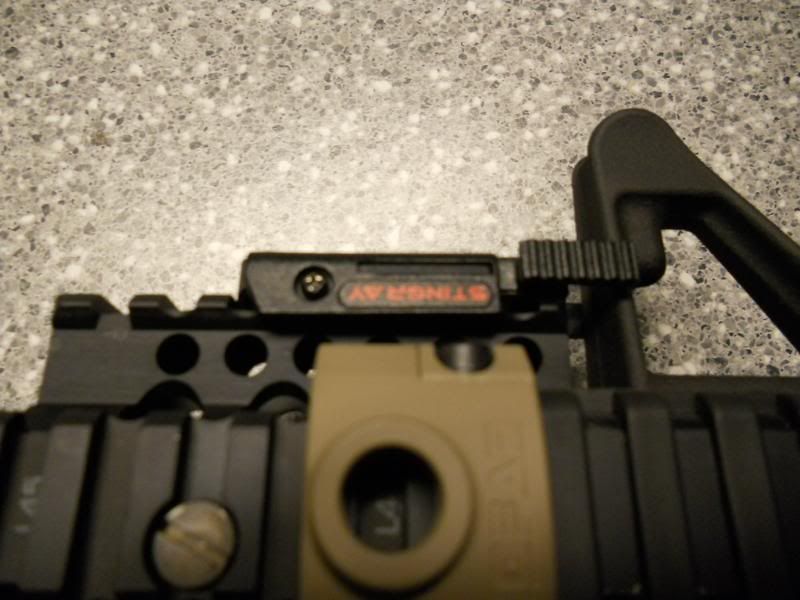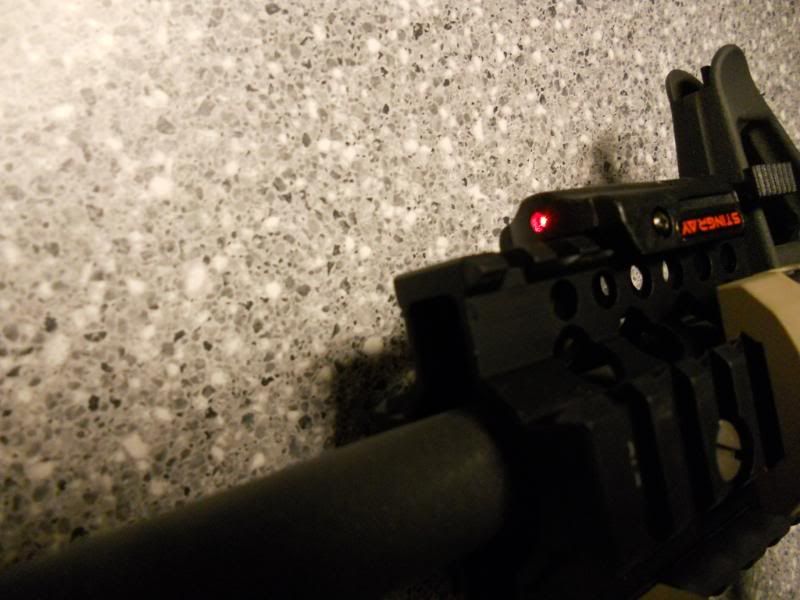 As you can see by the short videos below it is a very bright laser and is definately a GO. The price is good and it does what it was meant to. Target is a MGM BCC zone target.