GEORGE TICHBOURNE CUSTOM
---
George Tichbourne is a Canadian Custom Knife Maker. He makes custom quality handcrafted knives. George was a member of the Canadian Knifemakers Guild and served on the Board of Directors for 3 years. George enjoys mentoring young knifemakers and supporting the Military both US and Canadian. His knives are most often described as "Functional Art".
Myself being a US Active Duty Military member can truely appreciate his work. Every detail of this knife has been well thought out. This article will not be the normal review because I do not have the qualifications to critic his work. Instead I will give alot of photos over the next few months to let everyone see that George Tichbourne Truly earns the name Master Knifemaker.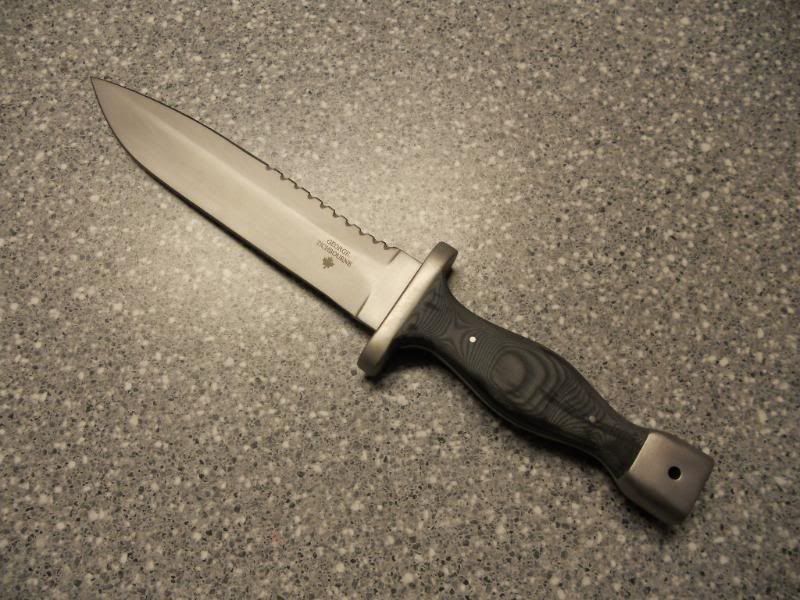 Each knife is individually cut from solid bar stock, hand ground to shape, the teeth hand filed, heat treated, bead blasted and handled by George himself.
This knife is designed for Military use, not for the Civilian market and as such is supplied with a fully sharpened false edge. It boasts a full tang, substaintial cross guard and a symmetrical handle design for multi position gripping. It is handle heavy resulting in very light rapid blade action.
The blade is 3/16th inch 440C Stainless Steel, Rc 56-58 cryogenically treated for enhanced edge holding. It has been bead-blasted to reduce glare.
The black linen micarta handle is pinned and epoxied with Devcon 11 epoxy on the full tang. The pins are 316L S/S. The bead-blasting has roughened the texture of the handle and again reduced glare and made it easier to hang on to in wet conditions.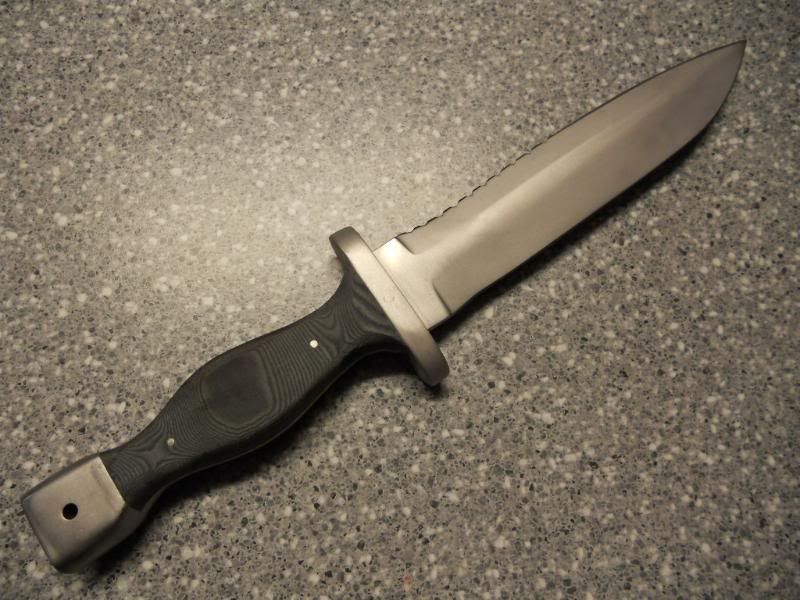 The solid 304 S/S pommel will stand up well to a fair amount of abuse and will serve you well.
The rope cutting scallops on the spine are rounded so that they will not hang up during use as square teeth might.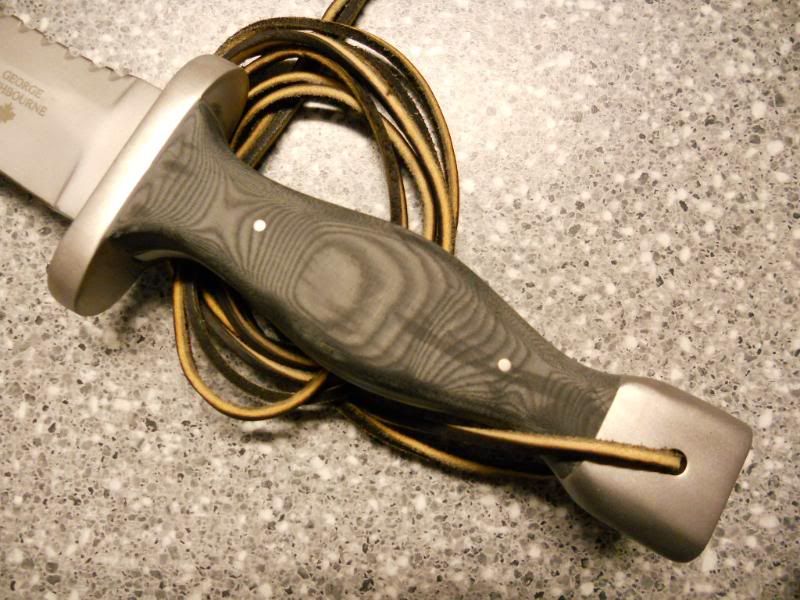 The 8-9oz. dyed leather sheath is durable and quiet. There is a extra layer of leather along the stitched edges. George hand stitches these himself.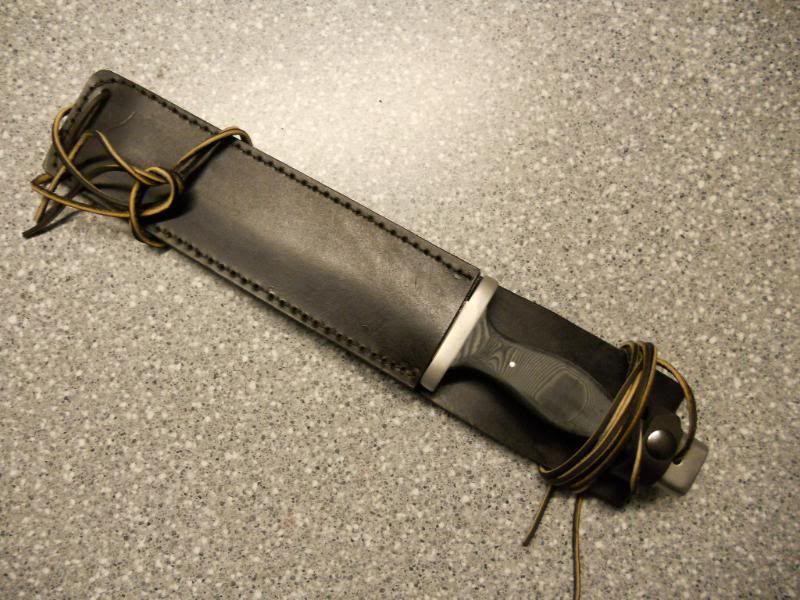 Price: $475.00 for the large version like this one, or $425 for the smaller version with or without the glass break.