SCHRADE FIRST RESPONSE
---

Schrade First Response: Handle: Nylon Fiber-- Blade: 3.4" 4034 Stainless Steel-- Closed: 5"-- Weight: 5.6 oz.-- Price: $60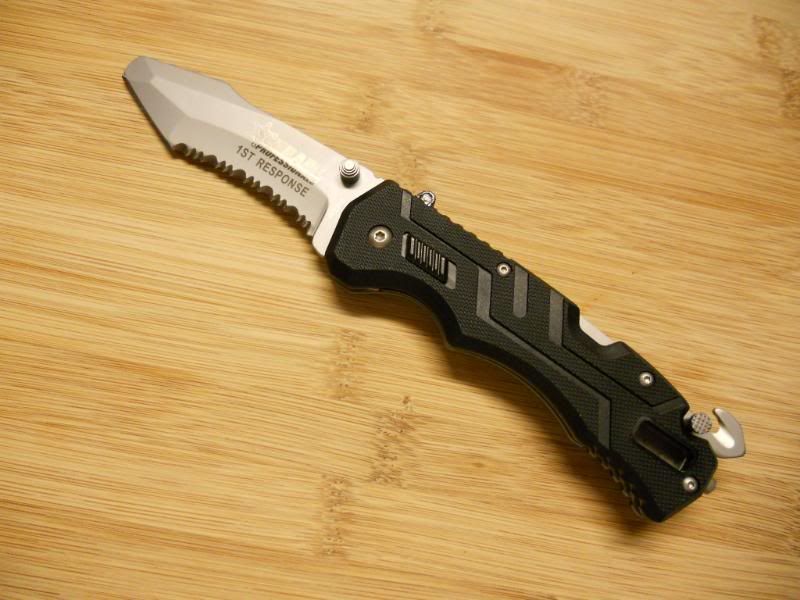 The 1st response tool from Schrade is a must have for any Law Enforcement, Paramedic, Firefighter or Military member who are looking for a more than a knife but a survival tool. Equiped with a Seatbelt cutter which blazes through safety belts, a window striker, wedge/screwdriver and a serrated bow blade it fits the needs of 1st responders everywhere.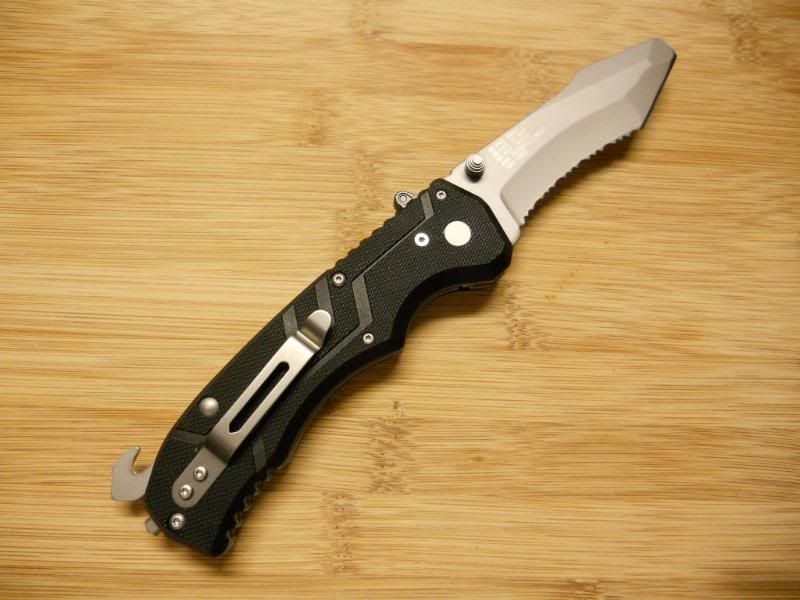 The 1st Reponse tool is sprung fully open when using the level on the spine of the tool or can be opened with the thumb assist located on the blade. Both can be done with the use of one hand which is critical in a first response type of situation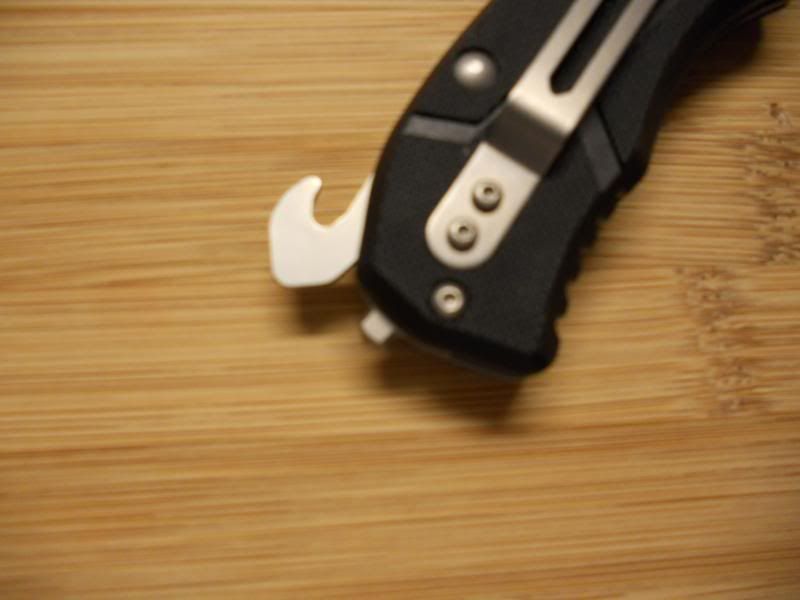 The seatblet cutter can be opened with one hand and is razor sharp. Almost effortlessly it sliced through leaving a clean cut.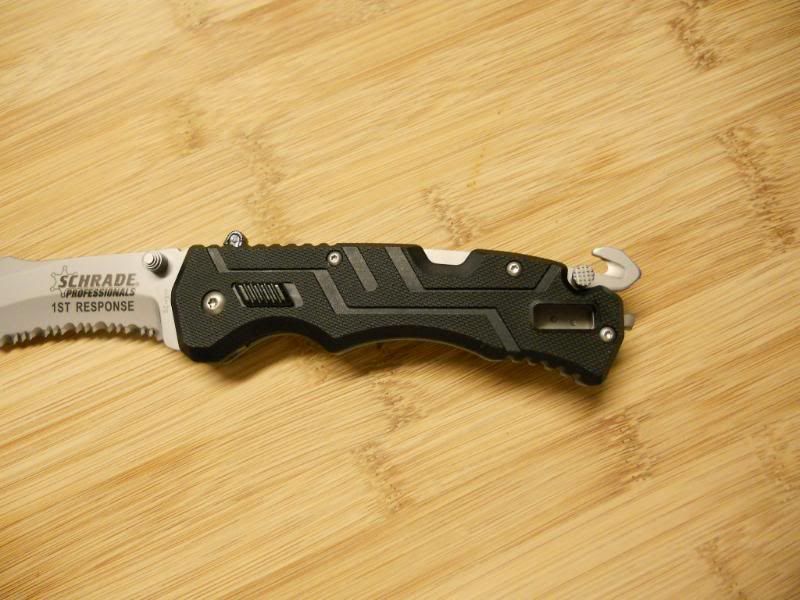 The 1st Response tool by Schrade is definately a GO and I will be keeping one in my Emergency bag in vehicle. You never know when or where your help will be needed. The 1st Response tool is ready for the job.